OBXAirWaves is a portal to listen to the Law and Fire Dispatch for the OuterBanks (OBX). Along with the audio feed we have a various amount of weather and radio information for the area.
Areal Flood Advisory, Flash Flood Watch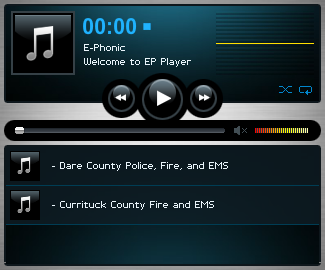 Use links below if Flash Player is not visable, iPhone.

Manteo, NC - 27954
Wind:
Temperature:

21

Mph

75.5

°F
from the SE
gusting to

25.0

Light Rain